Refer a Friend
We're always looking for new players and to encourage this, there's now an in-game bonus of gold and XP for each regular player you refer.
Since you're not logged in to a character right now, we'll be unable to track who you refer but you can still pass along the main url https://www.shartak.com/ to your friends via email or place it on your webpage. If you've already signed up, then login first and come back to this page for a customised url.
Want to put a banner or button on your site? No problem, we've got a selection for you to choose from below.
Buttons (117x30)


<a href="https://www.shartak.com/"><img src="https://www.shartak.com/b/sha_lil_bt.gif"></a>


<a href="https://www.shartak.com/"><img src="https://www.shartak.com/b/sha_lil_bt02.gif"></a>


<a href="https://www.shartak.com/"><img src="https://www.shartak.com/b/sha_lil_bt03.gif"></a>


<a href="https://www.shartak.com/"><img src="https://www.shartak.com/b/sha_lil_bt04.gif"></a>
Banners (468x60)


<a href="https://www.shartak.com/"><img src="https://www.shartak.com/b/1_468x60.gif"></a>


<a href="https://www.shartak.com/"><img src="https://www.shartak.com/b/2_468x60.gif"></a>


<a href="https://www.shartak.com/"><img src="https://www.shartak.com/b/3_468x60.gif"></a>


<a href="https://www.shartak.com/"><img src="https://www.shartak.com/b/4_468x60.gif"></a>


<a href="https://www.shartak.com/"><img src="https://www.shartak.com/b/5_468x60.gif"></a>


<a href="https://www.shartak.com/"><img src="https://www.shartak.com/b/spooky_468x60_1.jpg"></a>

<a href="https://www.shartak.com/"><img src="https://www.shartak.com/b/spooky_468x60_2.jpg"></a>


<a href="https://www.shartak.com/"><img src="https://www.shartak.com/b/spooky_468x60_3.jpg"></a>


<a href="https://www.shartak.com/"><img src="https://www.shartak.com/b/spooky_468x60_4.jpg"></a>
Banners (600x100)


<a href="https://www.shartak.com/"><img src="https://www.shartak.com/b/1_600x100.gif"></a>


<a href="https://www.shartak.com/"><img src="https://www.shartak.com/b/2_600x100.gif"></a>


<a href="https://www.shartak.com/"><img src="https://www.shartak.com/b/3_600x100.gif"></a>


<a href="https://www.shartak.com/"><img src="https://www.shartak.com/b/4_600x100.gif"></a>


<a href="https://www.shartak.com/"><img src="https://www.shartak.com/b/5_600x100.gif"></a>


<a href="https://www.shartak.com/"><img src="https://www.shartak.com/b/spooky_600x100_1.jpg"></a>


<a href="https://www.shartak.com/"><img src="https://www.shartak.com/b/spooky_600x100_2.jpg"></a>


<a href="https://www.shartak.com/"><img src="https://www.shartak.com/b/spooky_600x100_3.jpg"></a>


<a href="https://www.shartak.com/"><img src="https://www.shartak.com/b/spooky_600x100_4.jpg"></a>
Other (300x250)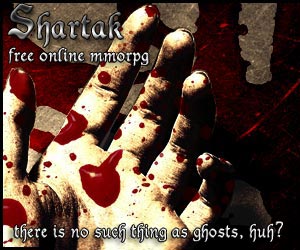 <a href="https://www.shartak.com/"><img src="https://www.shartak.com/b/spooky_300x250_1.jpg"></a>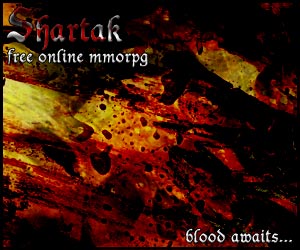 <a href="https://www.shartak.com/"><img src="https://www.shartak.com/b/spooky_300x250_2.jpg"></a>
Cookies are in use on this site! Essential ones allow you to login. Google Analytics cookies allow us to monitor how you use the site. Other cookies are for adverts and Facebook social features (eg Like and Login)